| | June,2016 | June,2017 | June,2018 | June,2019 | June,2020 |
| --- | --- | --- | --- | --- | --- |
| Sales | 3,160,587 | 3,126,510 | 3,080,118 | 3,204,368 | 3,234,412 |
| Gross profit on sales | 375,1 | 400,6 | 413,1 | 374,8 | 363,0 |
| Ratio of gross profit to net sales | 11.87% | 12.81% | 13.41% | 11.70% | 11.22% |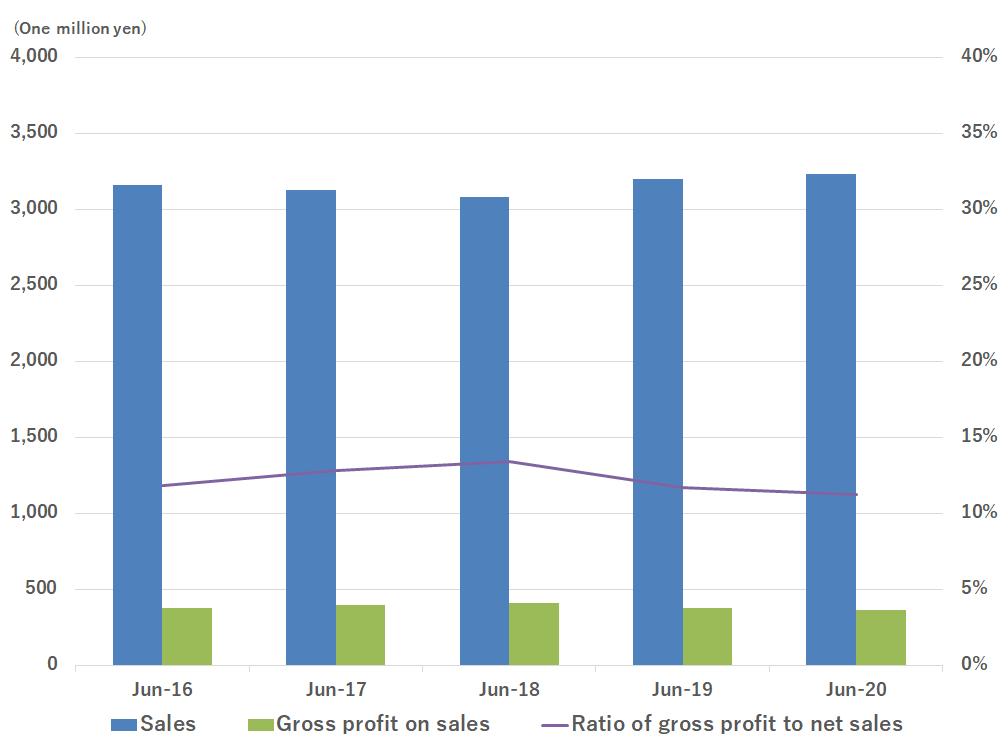 | | June,2016 | June,2017 | June,2018 | June,2019 | June,2020 |
| --- | --- | --- | --- | --- | --- |
| Ordinary profit | 43,9 | 59,1 | 85,8 | 53,5 | 41,0 |
| Ratio of ordinary profit to net sales | 1.39% | 1.89% | 2.78% | 1.67% | 1,27% |
| Ratio of ordinary profit to total assets | 1.74% | 2.35% | 3.59% | 2.24% | 1.68% |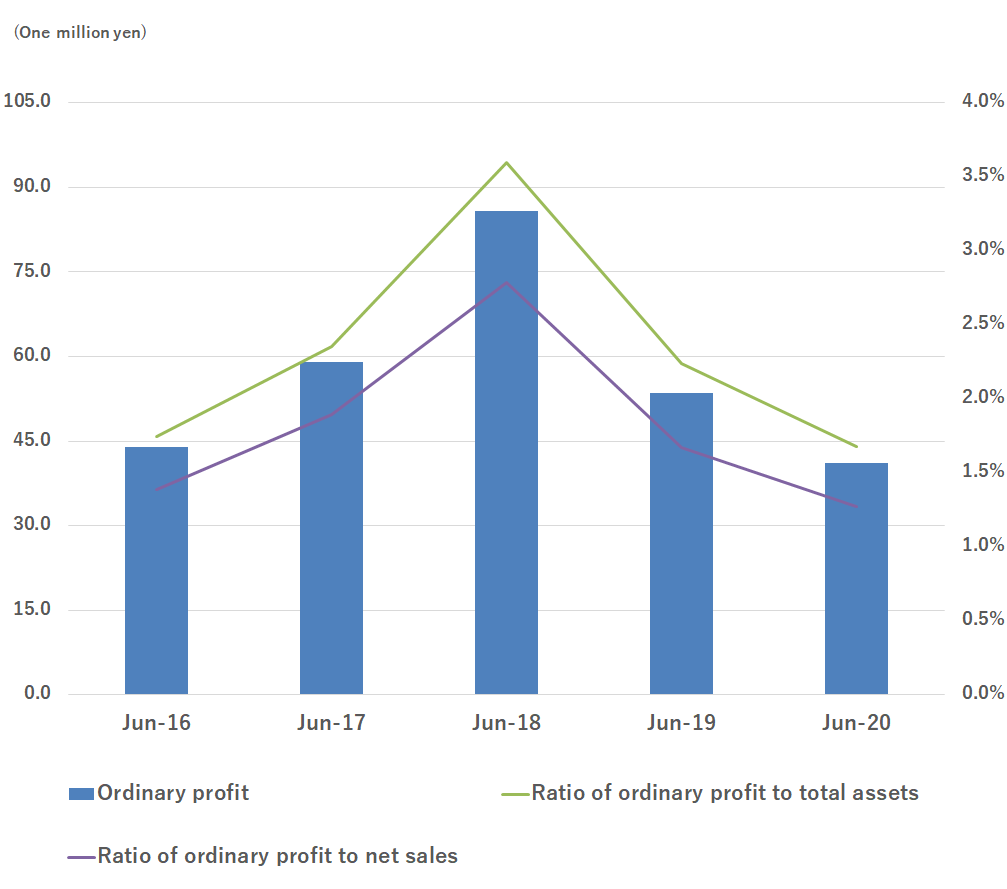 Medium-term management strategy
Our company aims to achieve sales of JPY 3.5 billion and ordinary profit of JPY 100 million as a medium-term management index for the period from 2020 to 2025. In order to achieve these aims, our company positions the following as the three pillars of its business expansion: (1) Continuous new marketing activities based on thorough area marketing; (2) Strategic alliance, merger and absorption with other companies; and (3) The combined effect of new business development and existing business.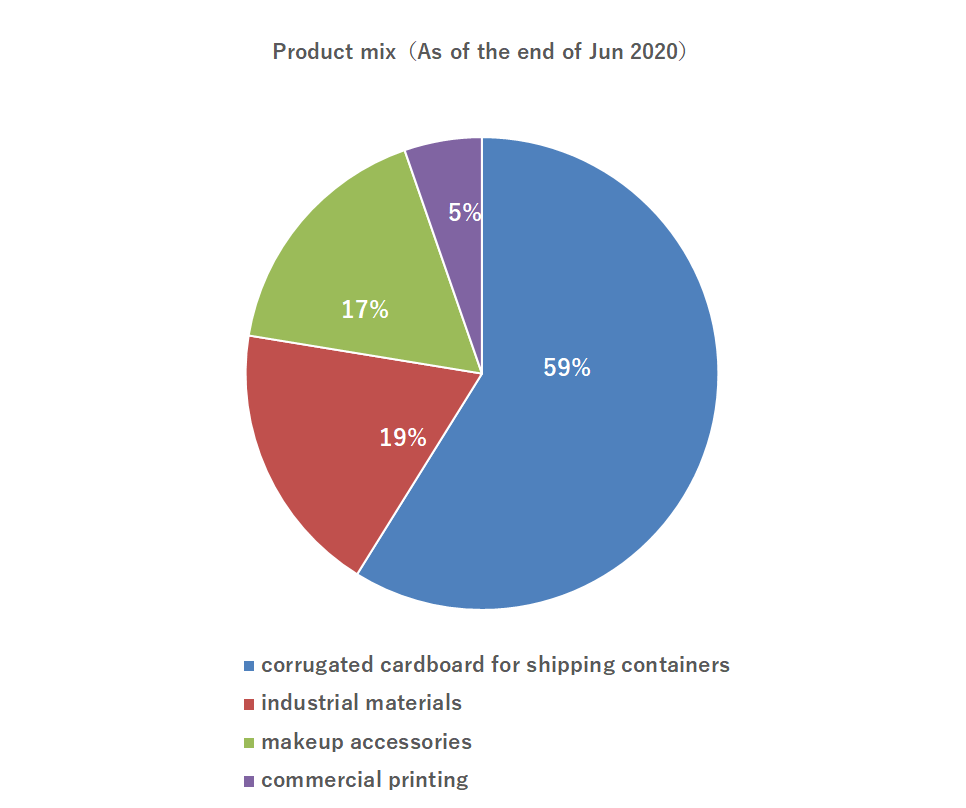 Although the sales amount of corrugated cardboard for shipping containers, our major product, has been increasing year by year, the ratio of the sales to the overall sales has, conversely, been decreasing. This is probably because the scope of requests from our customers has widened to include business operations related to industrial materials, commercial printing and makeup accessories in addition to corrugated cardboard for shipping containers.
The sales percentages of the whole company that we aim for under the medium-term management strategy are: corrugated cardboard for shipping containers: 50%; products related to industrial materials: 25%; commercial printing-related products: 12.5%; and development and procurement services for makeup accessories: 12.5%. We are working on daily activities while aiming at Stable Management and Continuous Growth.
The entire staff will continue to steadily move forward, step by step, and we humbly ask for your continued patronage.