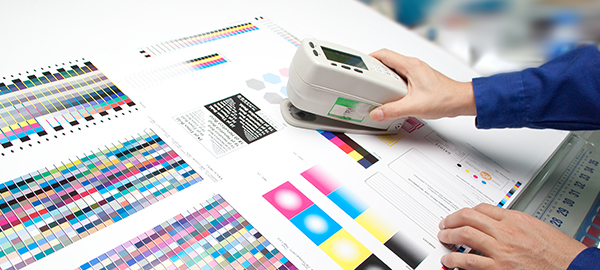 Our commercial printing business meets the diverse needs of customers for printed material, such as business cards, business forms and other printed material for business use, as well as product brochures, company brochures and other promotional printed material.
Our product "HP Indigo Press 5500" is a digital on-demand printing press that does not require any block copy, lithographic film or press plate, etc. Because this printing press, which uses liquid ink consisting of tentacle-like particles of one micrometer, achieves stable quality even in high-speed printing, we can provide small-lot printed material requiring quick delivery in high quality full color printing at an appealing price.
In addition, we have built a system for this business to accommodate inquiries concerning silk-screen printing compatible with various media and materials, and varied braille printing requiring sophisticated techniques, as well as special POP advertisements, large panels, banner advertisements and others, in close cooperation with partner companies. We are therefore confident of providing quality printing solutions to customers engaged in a variety of industries.